Many, though not all, consumer products traded within the European Union must bear a CE mark. This CE mark shows that the product meets health, safety and environmental standards and may be traded within the EU. Think of toys or electrical appliances, which must be assessed and possibly tested. In this article, we explain more about your obligations regarding CE marking.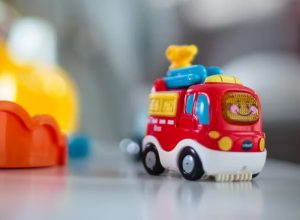 1. Why CE marking mandatory?
"CE" is the abbreviation of "conformité européenne" (French for "European conformity").
The CE mark indicates that the product concerned meets specified standards that allow it to be sold freely anywhere in the EU, regardless of country of origin.
It may also be found on products sold elsewhere if they meet EU standards.
The CE mark consists of the CE logo itself, as well as the four-digit Notified Body identification number, usually found to the right of or below the CE logo.
If a Notified Body is not involved, i.e. self-certification is carried out, there is usually no need for an identification number.
Notified Bodies are organizations that have been nominated by a member state — and accredited — to carry out Conformity Assessment Procedures.
These Notified Bodies act as Independent Inspection organizations. They carry out the Procedures as listed in the relevant Modules according to the relevant Directives.
A manufacturer can choose any Notified Body — for the relevant Directives and Modules — in any Member State of the EU.
To protect consumers, CE marking is mandatory for some product types. However, the CE mark is not an indicator of quality nor a certification mark.
The choice for which product groups the CE marking is mandatory lies with the European Union.  Note that not all products require CE marking, such as cosmetics or foodstuffs.
There is a mandatory requirement regarding the size of the CE marking displayed, namely a minimum height of 5 mm. The proportions of the mark must also be correct.
Self-certification, Modules, Directives and the Conformity Assessment Procedures are explained in the below section "The CE marking process".