A common complaint of those importing from China is that the products they receive are not up to their standards or requirements. It should be understood that when communicating with Chinese suppliers, you must be as specific as possible about all of your requirements. This is where a properly done product specification is of utmost importance.
Find this article helpful? Share it with others.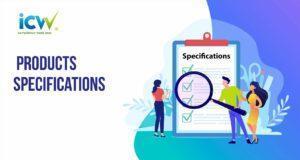 Product specifications within the context of importing from China, are a list of requirements for the product you want to import.
When you find a new product you like, the first step is to decide if the sample the supplier sends you matches your expectations. Once approved, this sample is what the product should look like after mass production. However, an approved sample is not enough to guarantee the production outcome. To avoid misunderstandings at a later stage, you'll have to agree on specifications with the supplier. Once you've reached an agreement, you compile a specification sheet (or "spec sheet"). You can use this not only for the supplier or factory but also as a reference for quality control when the goods come into the warehouse.
Why Do You Need Product Specifications?
During an inspection, inspectors check the product against your specifications. That is why information on the specification sheet is one of the most essential things for in-house or independent inspections. This sheet allows the inspector to understand precisely the requirements that need to be met.
Written specifications will also help you obtain better and more accurate quotes from Chinese suppliers. If they are unclear, your supplier may be tempted to use cheaper materials and quote you a price based on this. This may give you a false impression of what your product should cost and cause headaches when trying to compare between suppliers.
Specifications can be related to brand/company names, sizes/dimensions, colours and materials, markings (such as CE markings) or other characteristics that define the particular product.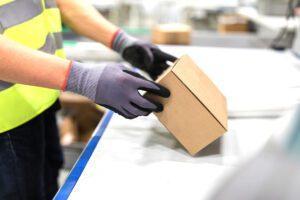 What Goes Into Product Specifications?
There isn't a single template for all product spec sheets. If you look around online, you may discover that different companies use different formats. Different types of products will also obviously involve different requirements.
Below is a list of the information you could include in your specification. Note that this list is not exhaustive:
Details
Product Name
SKU
Product Description
Intended Use
Reference Photos
Product Requirements
Dimensions and dimensional tolerances (e.g. 100 mm +/- 5 mm)
Weight and weight tolerances (e.g. 100 g +/- 5 g)
Materials (types, weights, colours)
Colours (Pantone or RAL colours)
Finishing and other visual aspects
Components (e.g. model, brand, performance and functional requirements)
Performance requirements (e.g. durability)
Functional requirements
Chemical requirements (e.g. surface treatments and content)
Testing requirements (e.g. list of potential defects)
Packaging and Labelling Requirements
Product packaging requirements (e.g. design, dimensions, colours, materials)
Export packaging requirements (e.g. dimensions, carton quality)
Labelling requirements (e.g. net weight, name and address of manufacturer)
Barcodes or QR codes
Shipping marks
Testing requirements (e.g. no damage after drop tests or vibration tests)
Standards and Certifications
Standards (e.g. REACH, POPs)
Certifications (e.g. CE Marking)
Others
Logo (e.g. design file, dimensions, colours)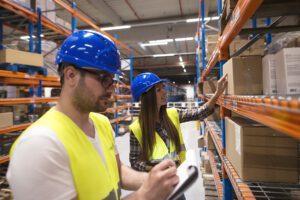 How Can You Ensure Your Product Specifications Are Clear?
We often see that companies based in Europe and North America present their specifications to suppliers located in the Far East, such as China, just as they do to local suppliers. This is usually where it goes wrong.
The key is to formulate detailed specifications without room for personal interpretation. Be as specific as possible, as different manufacturers may interpret the same specifications differently. Your methods for measuring and testing these detailed specifications should be included and communicated clearly.
Providing graphical instructions will also help you receive what you want. This means 3D design files and images, and if possible, samples.
Here are some more tips for a clear spec sheet:
Use clear and easy-to-understand grammar and spelling;
Always specify the standard you are using for testing: the mandatory safety requirements in the country of sale, ISO standards, etc.;
Specify shipping conditions so that the supplier can take humidity, temperature and other shipping details into account;
Specify the Acceptance Quality Limit (AQL). How many defects are permitted and what are the consequences if the supplier exceeds the specified limit?;
Inform the supplier about any specific requests or important points to note.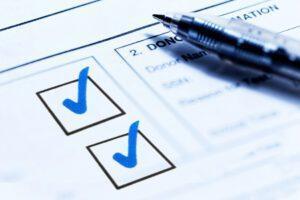 ICW And Product Specifications
Want to know more about product specifications and their importance to your business? Please get in touch with us. We will be happy to help you with your questions and product specifications!