Uncomplicate Your Compliance Management
Govern your suppliers and products with higher efficiency and visibility
How Relevant is
QMAS

to your Supply Chain
Intuitive software for retailers and brand manufacturers to access market-entry requirements, compile compliance workflow and collect compliance data. The software supports non-food consumer products such as consumer electronics, loTs, general merchandise, toys and children's products, garment and home textile, household appliance, kitchen and dining, sporting goods, medical device, PPE and over 10,000 product categories. We help streamline your supply chain management process. "Compliance made easy".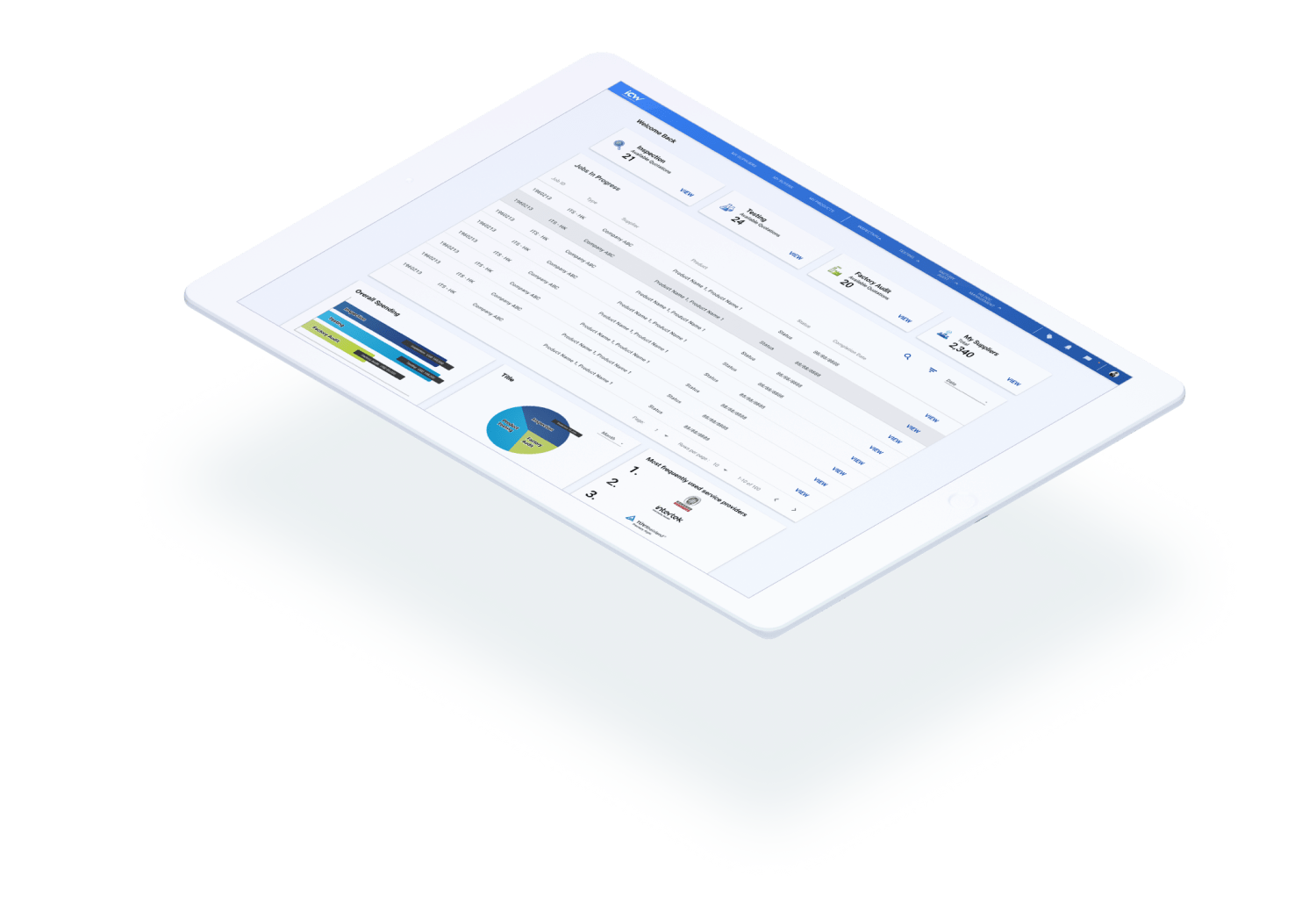 Supply Chain & Product Compliance Management
Filtering your massive suppliers' database for better sourcing decisions, building complete product information packs and for finding documentations. Collaborate with suppliers online for a compliance check process, providing timely tracking and traceability.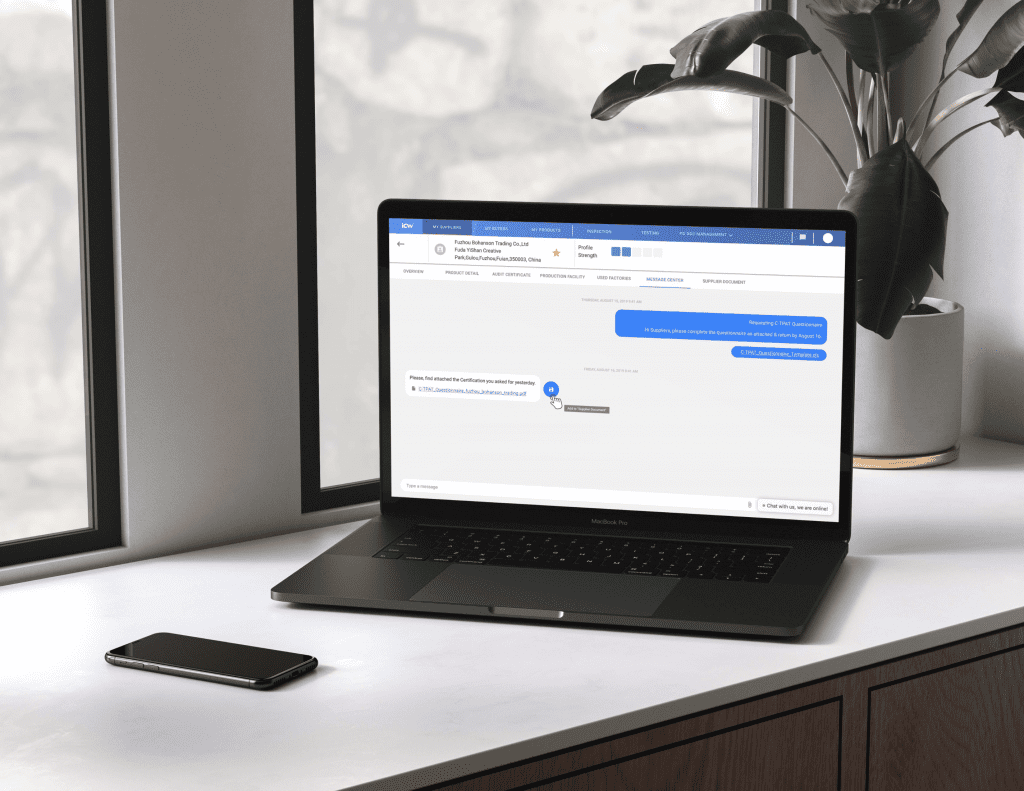 Compliance Support and Collaboration
Automatically share regulatory requirements & QA plan with suppliers, collect reports from suppliers for technical review, identify compliance gap and failure analysis, prepare CAPA, coordinate testing projects with laboratories, generate conformity certificates and manage process and data in system. One-stop-shop service provider for compliance support as your dedicated local quality department.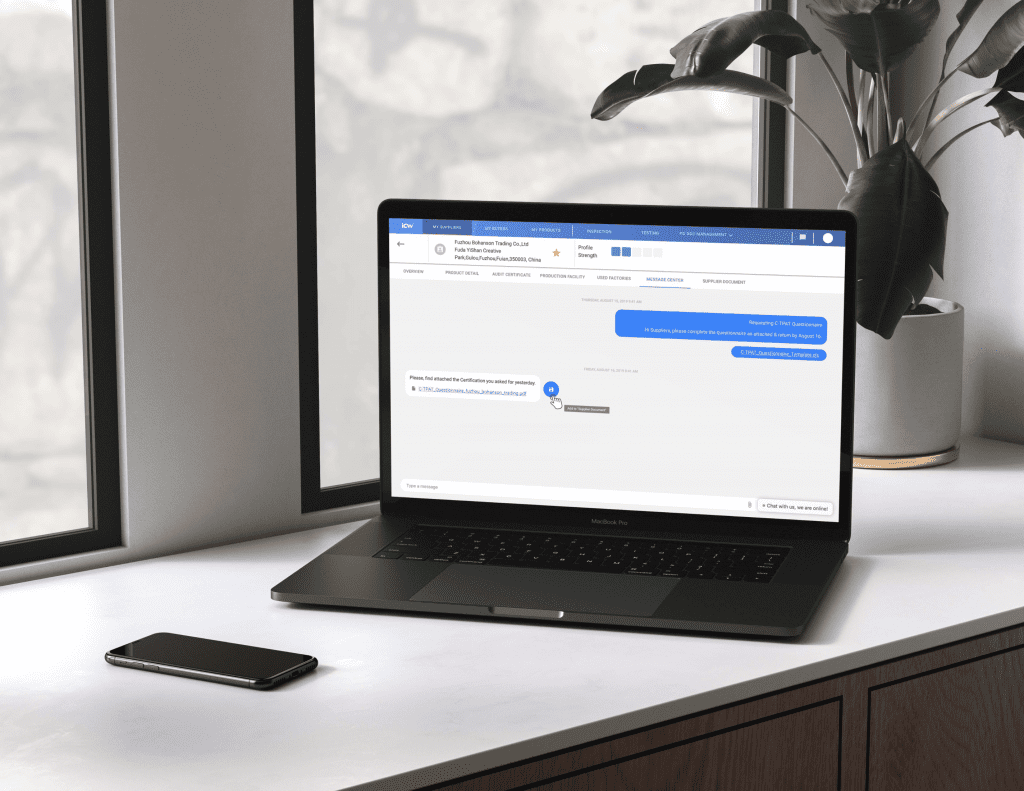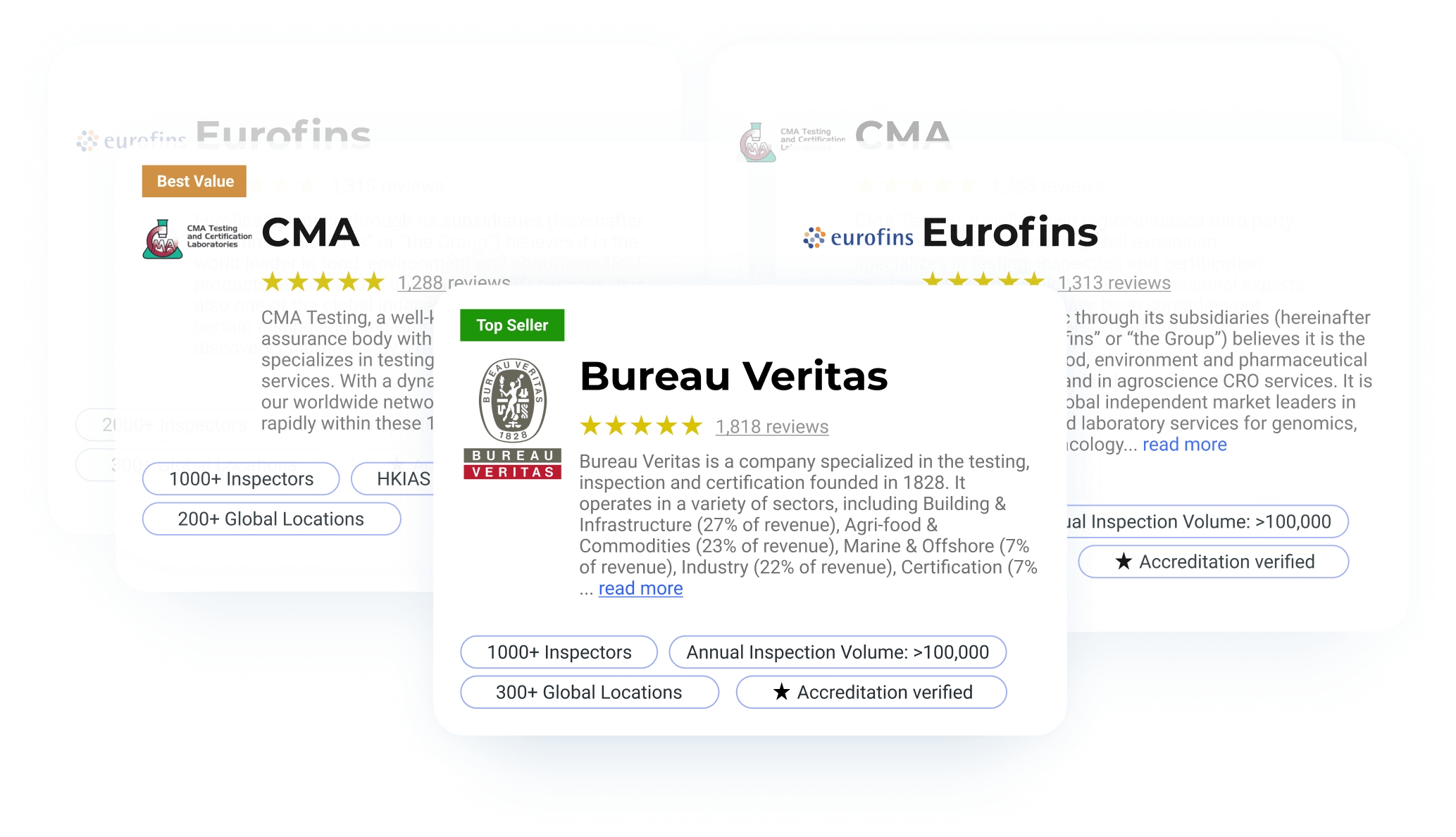 TIC Marketplace
We aggregate global TIC services for customers to save 3rd party cost spending. We believe every dollar saving matters. ​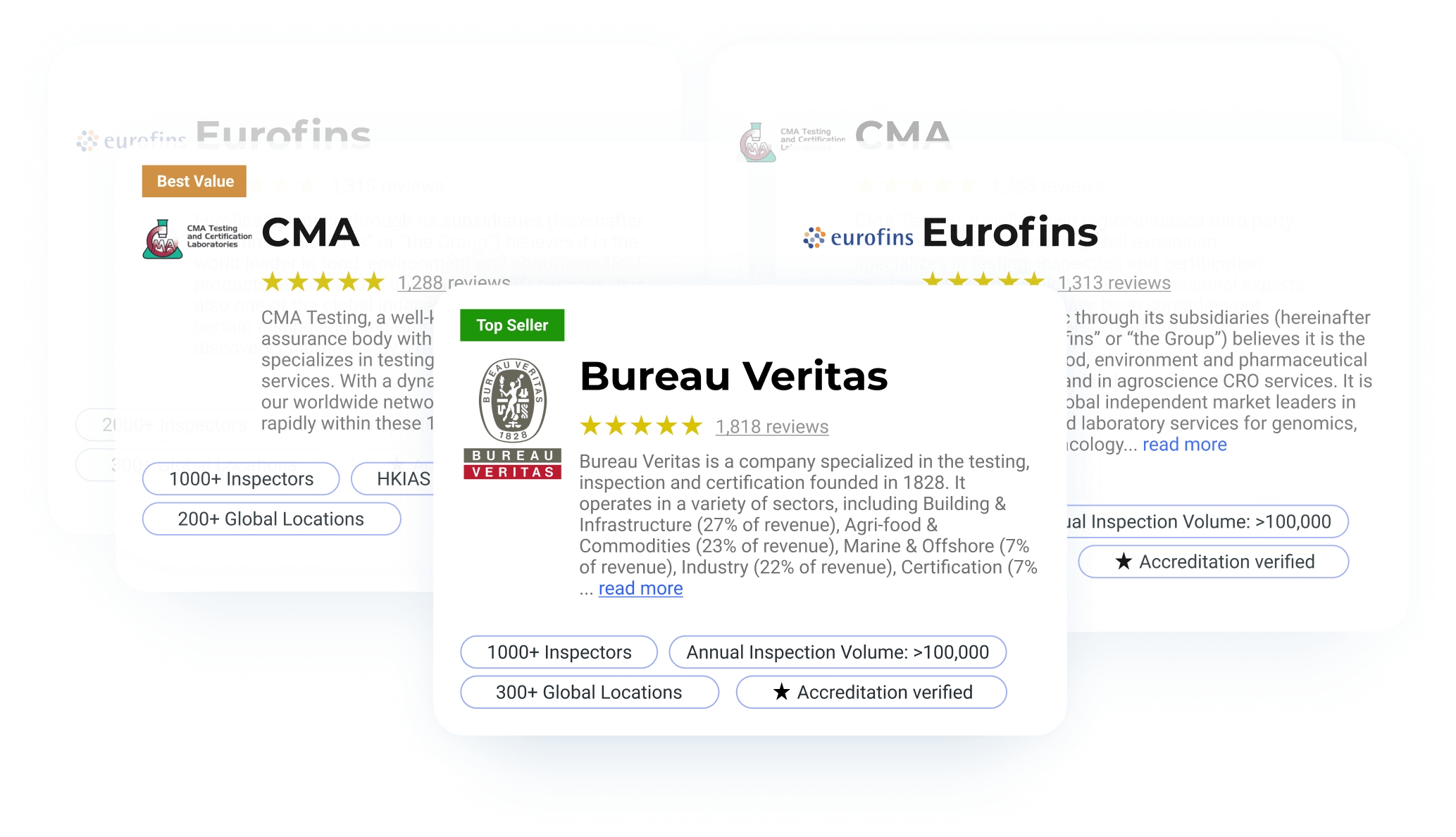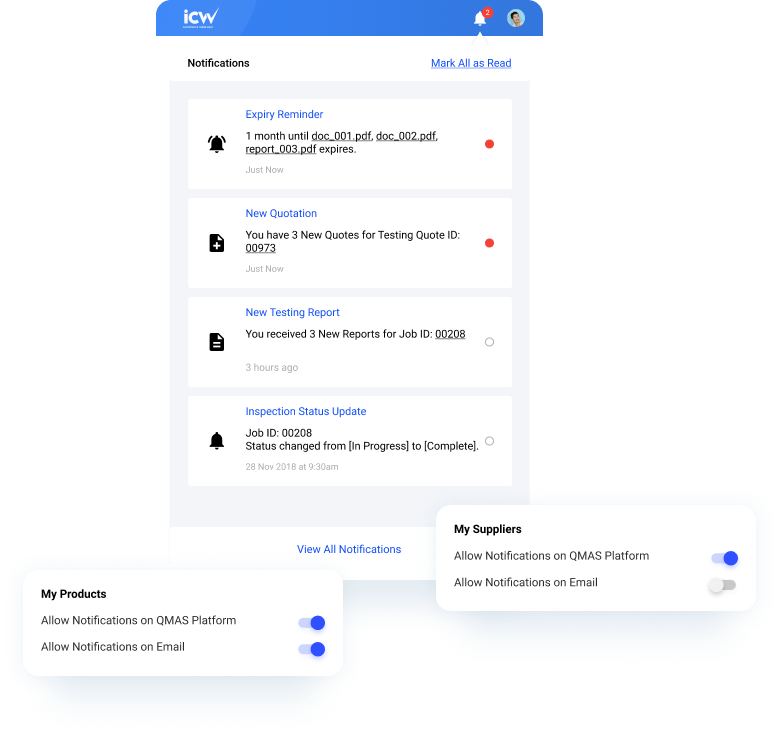 Technical Files Expiry Alert & New Regulation Updates
We'll remind you when to renew your compliance documents in time for shipment.

Data Intelligence &
Performance Analysis
Integrate data from any labs report with full automation, getting your powerful database ready with ease.Powerful data analytics tools for defect evaluations, QA/QC cost spending, vendor score cards.

Data Intelligence &
Performance Analysis
Integrate test data from any labs with full automation and build up your powerful database with ease. Data analytics tools include defect evaluations, QA/QC cost spending and vendor score cards. No credit card required!